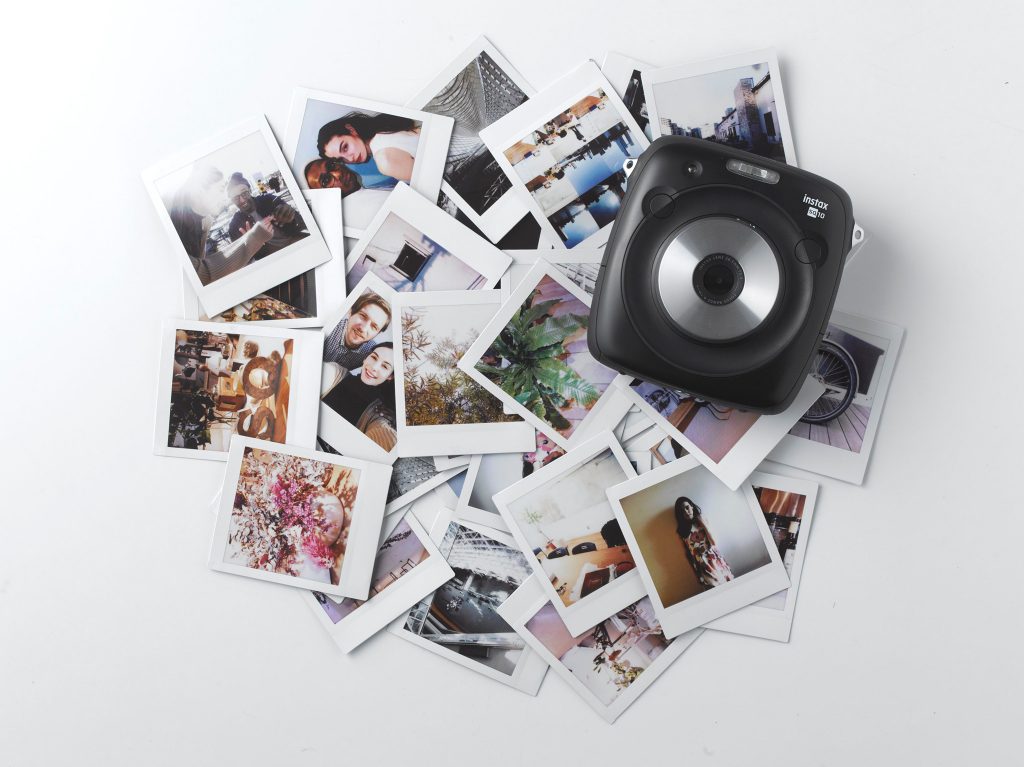 Fujifilm has just released the best Instax camera yet – The Fuji SQ10. It's also the first Instax instant camera with a built-in digital camera.
Instax cameras are one of the top selling cameras right now, and with good reason. They really appeal to a lot of people – from young teens who want the novelty of film, but with the unique filters and ease of use of a smartphone app like Instagram; for casual shooters who want to easily share prints with friends and family; and even serious photographers who just want something unique and fun to play with. They also make for great photography gifts – whether you're a relative novice to photography, or even to those who know absolutely nothing about cameras and photography can have a lot of fun with an Instax. Nothing beats watching an instant photograph magically appear before your eyes!
While there is no question that Fuji Instax cameras are a lot of fun – they do come with a big (and potentially expensive) downside – in other Instax cameras, all photos are automatically printed. You're either happy with what comes out of the camera, or you had to keep shooting and using up film until you had a picture you were happy with. But this is no longer the case! Since the new SQ10 is a first of its kind digital instant camera – you shoot it just like a normal digital camera, then you get to pick which photos to print, directly from the camera! If you don't like it, don't print it! You no longer need to worry about making a mistake and wasting film.
No more wasted film:
This means that you could shoot all day long, and only pick the best photos to print. Another plus is that you can now easily make multiple prints of one photo for easy sharing between friends and family. This was almost impossible with older Instax cameras – either you had just one shot, or you ask everyone to pose multiple times so you can print multiple shots. Definitely not fun if you wanted to make 10 prints.
Just like its name implies, the Instax Square SQ10 uses a new square type of film (purchased separately) – sold in boxes of 10 exposures each. If you've ever used Instax cameras before you'll know how fast you could burn through film. Sometimes it's because you're having a lot of fun, but sometimes, it's because you couldn't quite get the shot you want, so you had to keep shooting multiple frames. The good thing is, this time, you get to choose the shots you want to print.
The SQ10 has a 28.5mm equivalent f/2.4 autofocus lens, capable of focusing as close as 10cm (4 inches). The design is reminiscent of other Instax cameras, with nicely rounded edges. Of course, since this is the first hybrid instant camera of its kind, it also sports a 3 inch 460K LCD on the back, and a four way dial surrounded by a six-button controller on the back.
How to turn on the camera and how to load film on the Fuji Instax SQ10:
You turn the camera on or off by twisting the lens, and you load the film by popping the back open.  Don't worry, this is very easy to do – there are visual cues on how to pop the film cartridge in (just match the yellow mark on the cartridge to the one on the camera – and it only goes in one way, so there's no way to screw this up). And once it's in, just hit the shutter button, and the camera will spit out a black plastic frame. Don't worry, this is just to protect the film. Once that's done, you're ready to shoot and print!
The camera also comes with user-selectable dual shutter buttons – allowing you to set your camera up for either right or left handed selfies (you can also set both buttons to act as shutter buttons or set the other to change modes – standard, double exposure or bulb). There is a standard tripod mount and a self-timer (~10 seconds or ~2 seconds), very useful for those times when you're shooting a large group and can't a standard arms-length selfie.
The Fuji Instax Square SQ10 is available starting tomorrow, June 1, 2017 on Amazon.
Features:
28.5mm equivalent lens: this is almost the same as the field of view of an iPhone, which has a 28mm equivalent lens. This means it's great for everyday shooting (landscapes and people) and selfies at arms-length.
Self timer: The SQ10 has a 10 second and 2 second self timer mode. Coupled with the built-in tripod mount – you can use this for large group selfies!
f/2.4 aperture with ISO 100-1600 (auto): great for working in different kinds of light, even in low-ish light. You can easily transition from shooting indoors to outdoors without worrying about film speed or lens speed. If the light gets really low, it comes with a built in flash.
3.0 inch rear LCD: a first for the Instax series, or for any instant camera! This allows you to frame shots accurately, and more importantly, it allows you to easily review shots for printing. No more wasted film!
Micro-SD slot: Finally! This is why this is a true digital Instax and a true hybrid camera. Pop in your micro-SD card (not included in the box), and you can shoot as many shots as you want, and only print the best ones. (The camera also comes with internal memory, which allows you to store up to 50 shots, but I strongly recommend getting a micro-SD card for more space)
Dual shutter buttons: this is the only camera that I know of with this feature – it comes with optional right and left shutter buttons, allowing you to set-up the camera for easy right or left handed selfies depending on your preference (you can also set both buttons to act as shutter buttons, or set one to act as a mode button).
New Square shape film: uses newly developed square-shaped Instax film! Adding to the retro feel, the new square film produces true 1:1 square images. Just like the original photo ration of Instagram when they first started out. Simple and clean. Square images are also easier to turn into photo collages.
Built-in filters: Just like a smartphone camera app, the SQ10 also comes with 10 built-in filters: Cornelius, Monochrome, Luna, Immerse, Amber, Marmalade, Martini, Sepia, Roppongi, and Highline. You can also easily adjust brightness, or add other effects like vignetting (dramatic dark corners) if desired.
Macro mode: The SQ10 has a surprisingly nice 10cm (4 inches) macro mode. This allows for great close-up shots using autofocus – food, flowers, patterns, and other close-up details!
One thing to note is that this isn't a touch screen, so you can't touch to focus. You have to use the center focus point every time. Not a biggie, but something to be aware of if you're used to shooting with your cellphone. Another thing to note is that Fuji does not include a neck or shoulder strap in the box, only a hand strap is included. This is a bit of a bummer, since I generally prefer using neck straps to keep both hands free when not shooting. My favorite neck strap is the Peak Design Leash, which I reviewed here, but aesthetically, I don't think the Leash goes well with the Instax SQ10 – I think something like these adjustable leather camera straps from b.still (Amazon); or these vintage-style leather straps from MakeMoves Photography (Amazon) would pair better with the Instax.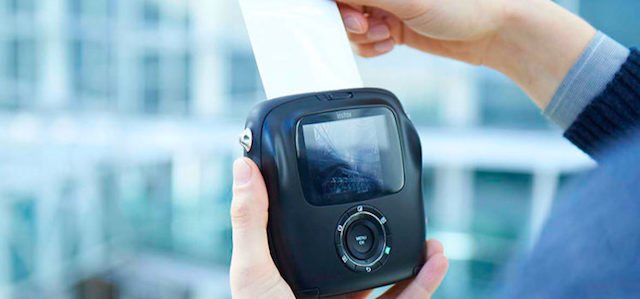 You can also order a special bundle of the SQ10 Instax camera, with 2 boxes of film, a micro SD card, a USB card reader and a small carry case on Amazon.
—-
 CompactShooter.com is a participant in the Amazon Services LLC Associates Program, an affiliate advertising program designed to provide a means for sites to earn advertising fees by advertising and linking to Amazon.com. This means that we get a small commission on products sold through affiliate links at no extra cost to you.