The Olympus 75mm f/1.8 lens is one of the most compact telephoto lenses for any system.
With the 2x crop factor of micro-four thirds, it has a field of view equivalent to a 150mm lens. That's a lot of reach for such a small lens with a bright aperture.
I enjoy using this lens so much, that even when I started to move away from my Olympus system and to shoot more with Fujifilm and Sony cameras, this lens still found a place in my bag because having a small m43 camera plus this lens would still be smaller and lighter than a dedicated telephoto for my other systems.
Plus, I have the benefit of a small secondary body – no need to change lenses!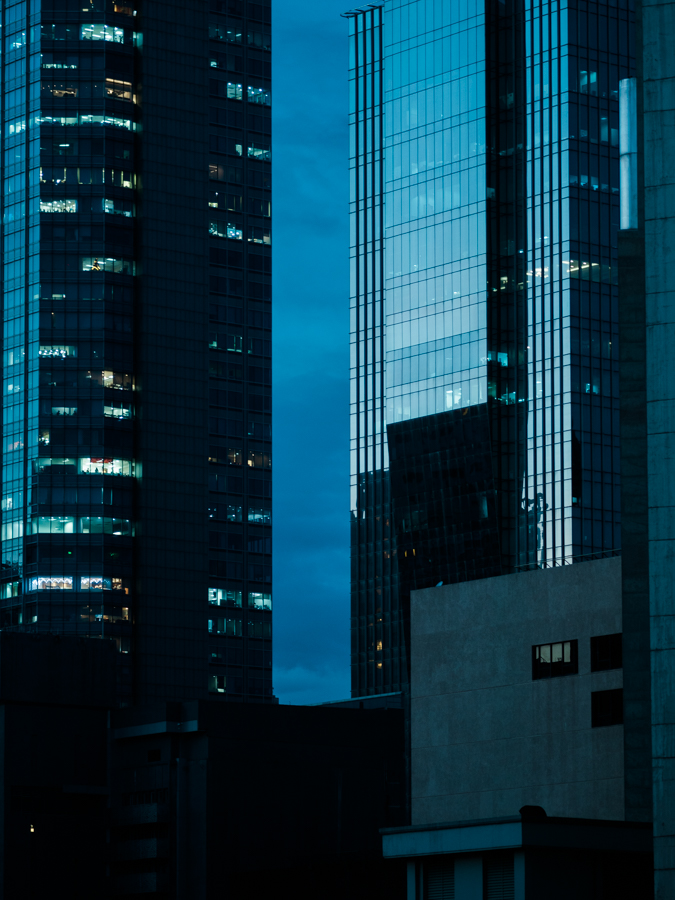 Specs
Weight: 305 grams
Length x Width: 2.72 inches x 2.52 inches = 69mm x 64mm
Filter Thread Size: 58mm
Minimum Focusing Distance (MFD): 0.84 meters (33.07 inches)
Build Quality
Build quality is very good. Much better than I expected actually.
In the hand, it just feels premium. Give this to anyone who doesn't know anything about photo gear and they'll tell you it feels special.
It's all metal, which leads to a nice heft. There's no mistaking this lens for anything but a solid pro-level product.
The lens hood is not included in the box(!). The Olympus LH-61F lens hood is a separate purchase and is also metal. It's not a typical twist on hood though, you push it in and then you use a little screw to tighten or release the hood.
It takes longer to take on and off than your usual hood, but it feels very retro, and adds to the charm.
The hood can also reverse onto the barrel for storage.
The front element looks massive compared to most m43 lenses, but considering what you get, it's still a tiny lens compared to a lot of telephoto lenses.
The front element also reflects light differently. It's likely just the lens coatings, but it's really eye-catching. It's probably the first thing you'll notice when you take the lens out of the box. It reflects light differently.
The biggest disappointment is the lack of weather sealing. This one is a bit of a head scratcher, since Olympus has some of the best weather sealing around. Unfortunately, the current strategy seems to be to limit weather sealing for their prime lenses only for the f/1.2 PRO prime lenses.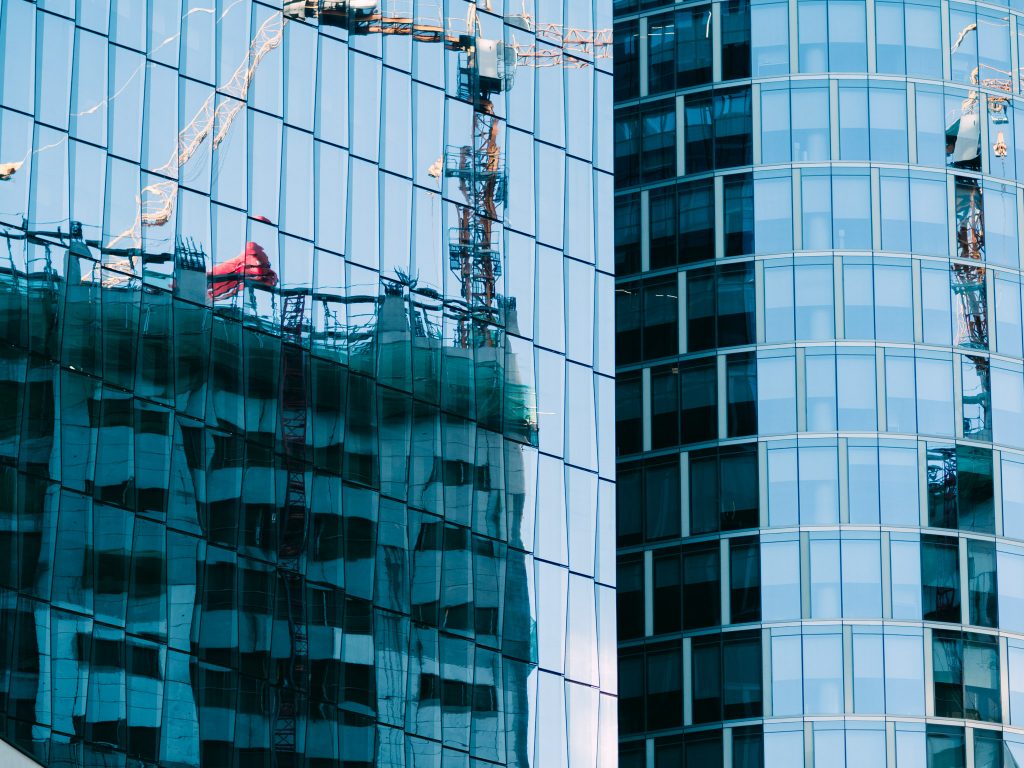 Sharpness
Bitingly sharp. That's how I would describe it. Again, I don't like doing brick walls and test charts, I prefer real world usage to judge a lens.
There is nothing to complain about, even when wide open. By f/2.8 it's as sharp as the sharpest lenses out there.
Corner performance is one of the best, if not the best, of all m43 bright aperture lenses.
If you want test charts – DXOMark tested this lens as the best performing m43 lens in their database.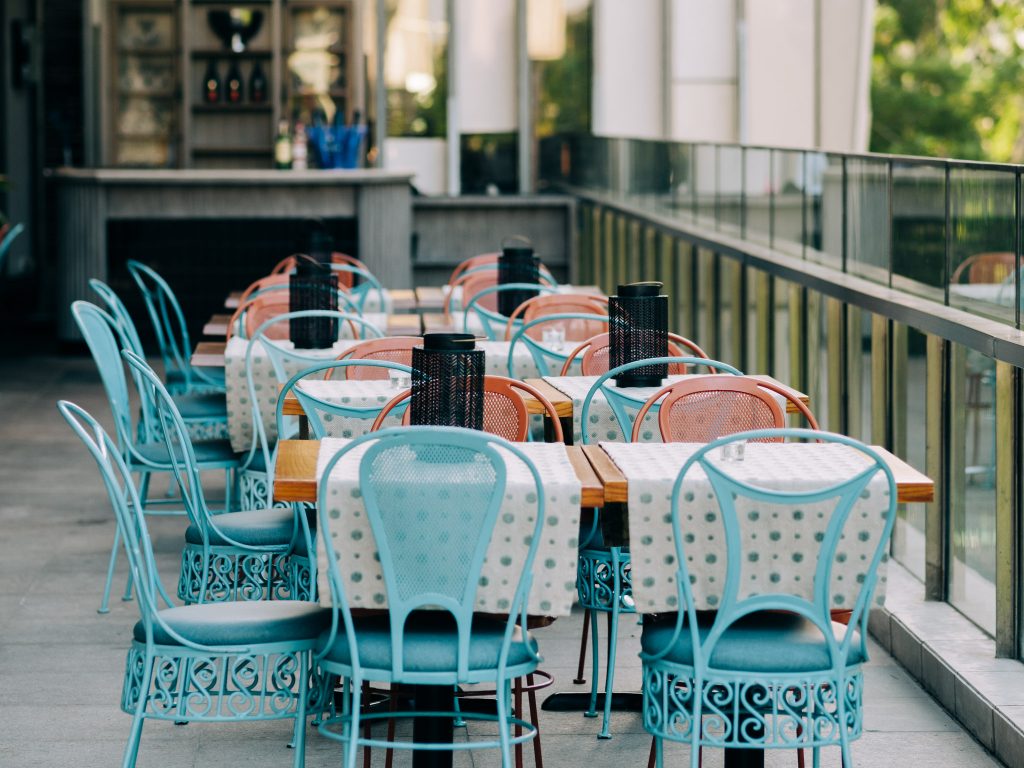 Vignetting
Olympus cameras automatically correct for vignetting in-camera. Raw files are also tagged with these corrections, so they are applied when you pull your files into Lightroom or your post processing software of choice. So, no complaints with vignetting here.
Chromatic Abberration
Surprisingly good. You might see some in extremely high contrast situations, but no deal breakers here. It's very good for a fast lens. You can use this wide-open in bright daylight all day long.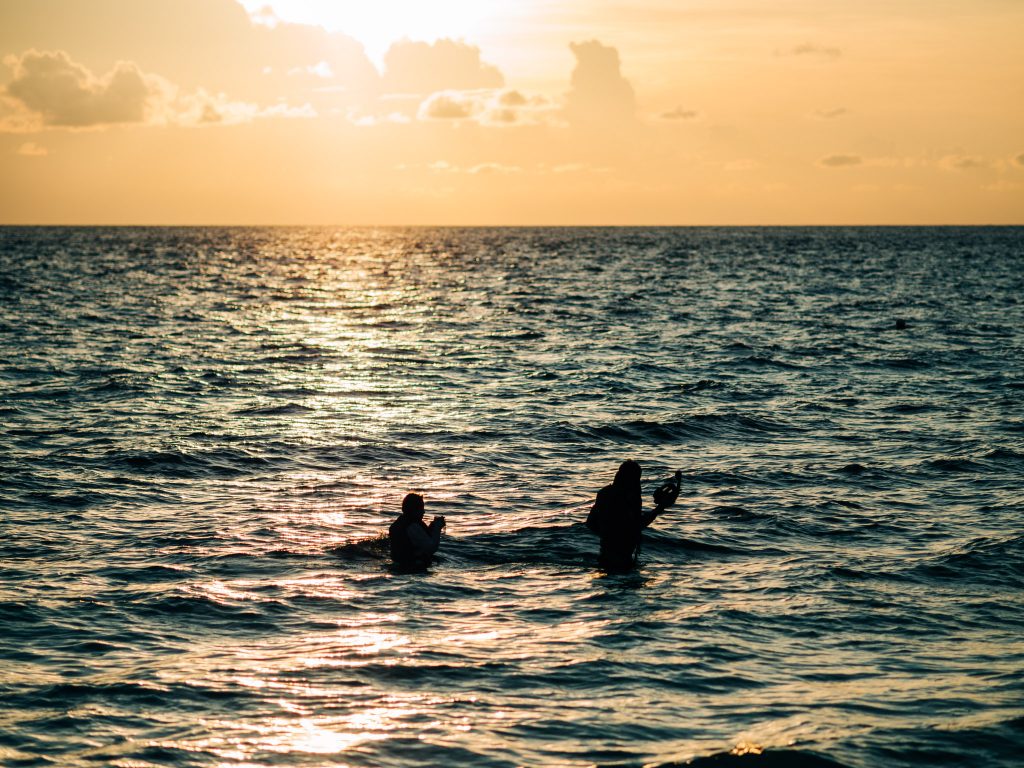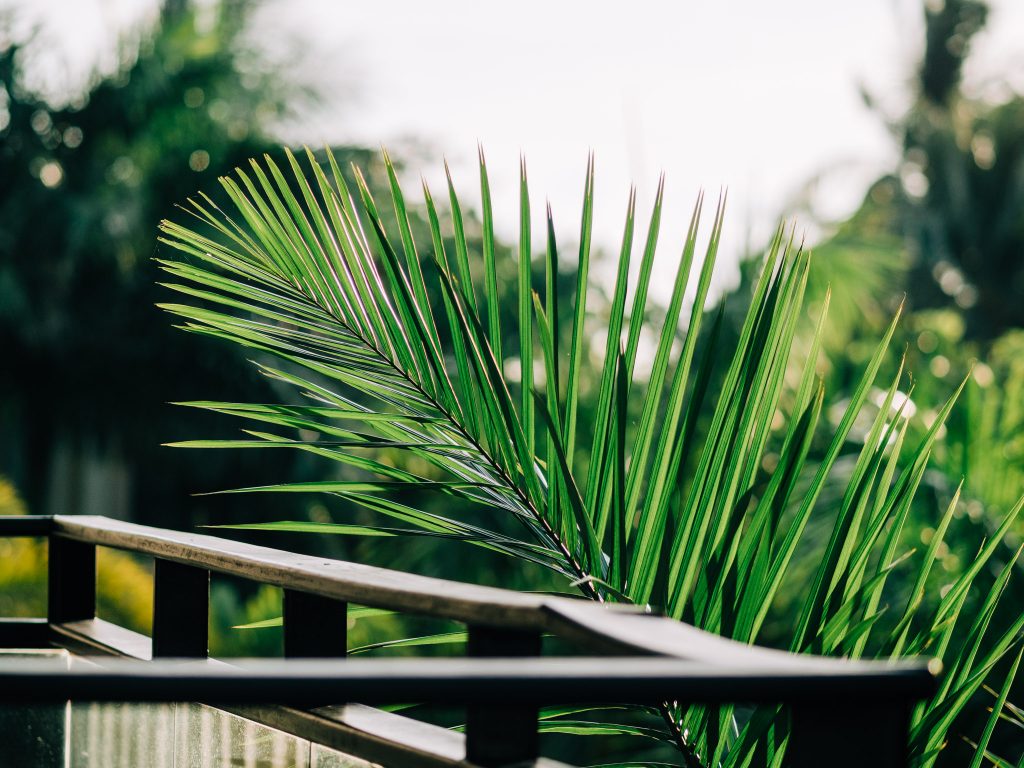 AF speed
The lens uses Olympus' MSC (movie and stills compatible) AF mechanism, which was developed specifically to allow for fast, quiet autofocusing while allowing for smooth transitions during video.
Overall, despite this being one of the older m43 lenses, I have no complaints with AF speed and accuracy.
AF-S is extremely fast and accurate. I've used this on an EM1 Mk II with an excellent hit rate of my child running/playing in the park.
AF-C is only limited by your m43 body. On bodies with not-so-great AF-C, like the Olympus PEN F, you're best off sticking with AF-S. If you want good continuous AF, you'll have to get one of the newer bodies, like the E-M1 Mark III, the Panasonic G9 and the E-M5 Mark III.
It works perfectly with eye-AF and face detection which is present on the latest micro-four thirds bodies.
The only times I encountered problems were during extremely back-lit scenes, where the AF would require a couple of tries to hit perfectly. But, to be fair, backlit situations are a challenge for many AF systems.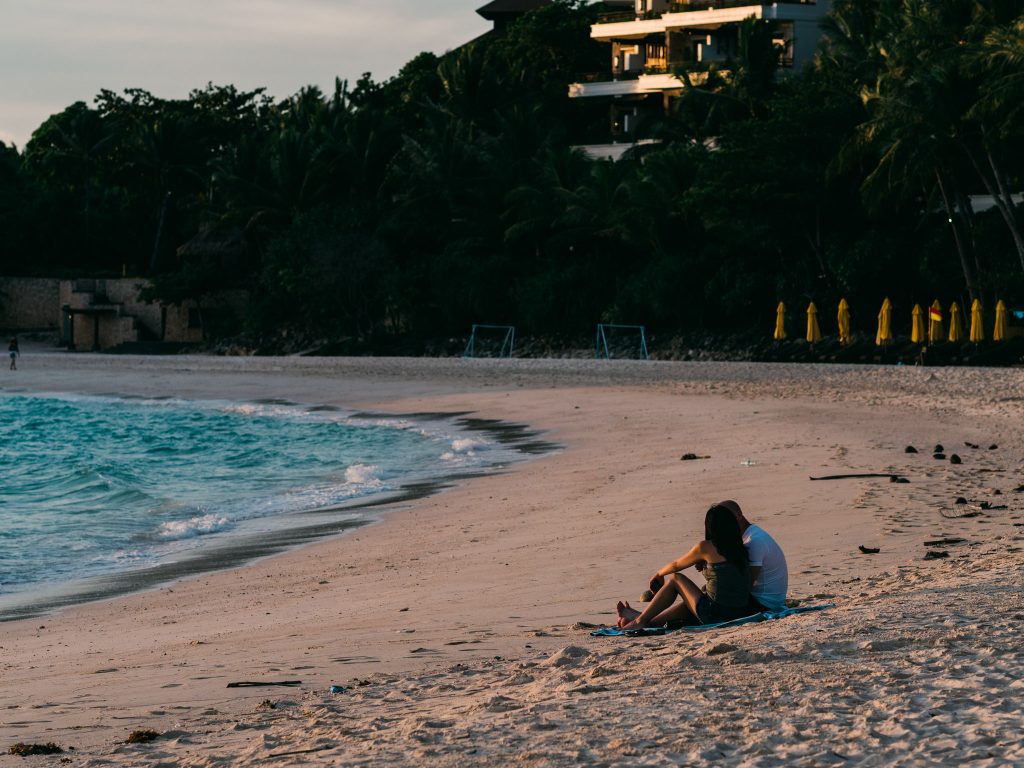 Autofocus performance in low light
No complaints here as well. Again, this is mostly going to be limited by the auto focusing capabilities of your body. On the EM-1 Mark II, it had no trouble tracking my daughter running around in low light. It's not as good as Sony's latest real time tracking AF, but I was more than happy with the results.
If you don't have much experience with this focal length, it is important to note that because this is a 150mm-equivalent lens, you're not really going to be using it indoors that much, unless you're shooting a stage event or a performance.
Indoors, most people will find either the Olympus 45mm f/1.8, the Panasonic 42.5mm f/1.7, the Olympus 45mm f/1.2 PRO or the Pana Leica 42.mm f/1.2 Nocticron to be more flexible.
I've shot a few indoor stage events with this lens, and it performed very well with a good hit rate.
For outdoor sports, the AF is excellent. Your hit rate is going to mostly depend on the body you're using. With the latest bodies with good continuous auto focus (C-AF), there is nothing to complain about. It's not class leading, but it's good enough for most non-pro use.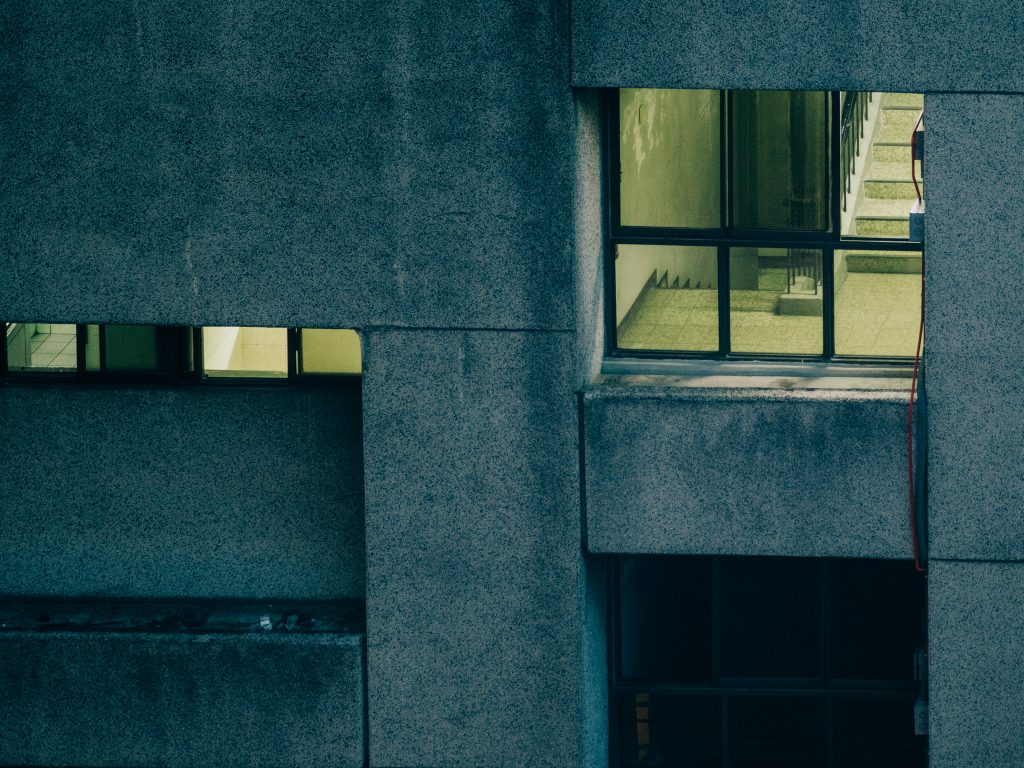 Macro Capabilities
None. If you were hoping that this lens could double as a semi-macro lens, you'll be very disappointed.
Minimum focusing distance is a paltry 0.84 meters (84 centimeters, or 33 inches) resulting in a 0.1x magnification.
This is absolutely fine for portraits, but if you want to do close-ups, you'll need another lens.
Don't let this put you off though, this is only disappointing if one were hoping for a versatile portrait slash macro lens. The 0.84 meter MFD is actually similar to the Panasonic 35-100mm f/2.8, for example (The Panasonic has an MFD of 0.85 meters across its focal range).
NOTE: If you really, really wanted to do close-ups with this lens, you could use the Raynox DCR-250 Super Macro Snap-on lens, which brings the MFD to 60cm. It won't beat a dedicated macro lens, but for casual use, this is a great way to do some macro on the cheap.
Does it have OIS?
Unfortunately, there is no optical image stabilization here.
This lens was released during a time when Olympus relied solely on its excellent (class leading!) in-body image stabilization and they were not releasing lenses with OIS.
It's only in recent years that Olympus started adding OIS to their lenses, which work in tandem with IBIS to produce what Olympus calls 'sync IS' (similar to Panasonic's 'dual IS'). To date, the only Olympus lenses with OIS are the 300mm f/4 IS PRO and the 12-100mm f/4 IS PRO.
It would have been nice to have sync IS with this lens, but given Olympus' superb IBIS, I've been able to hand hold this lens to as low as 1/15s consistently.
Panasonic's IBIS isn't as good as Olympus yet, but its recent bodies, like the Panasonic G9 have shown marked improvement and are about 90% as good as Olympus right now. With steady hands, most people should be able to handhold this lens to 1/20s fairly consistently.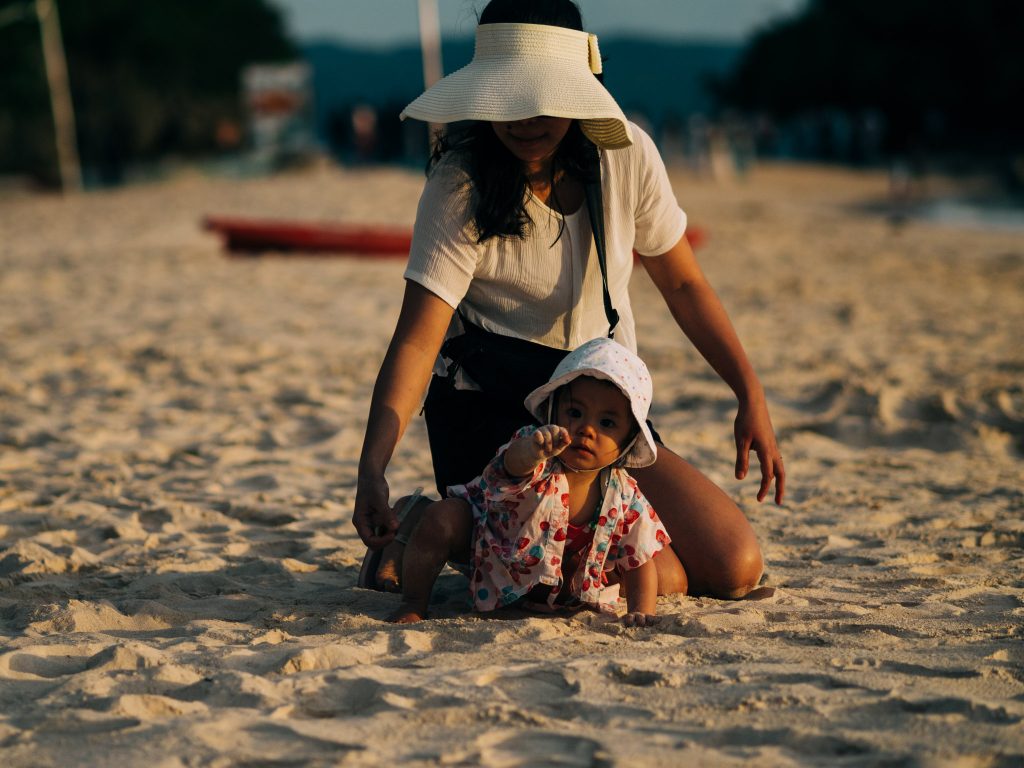 Image Quality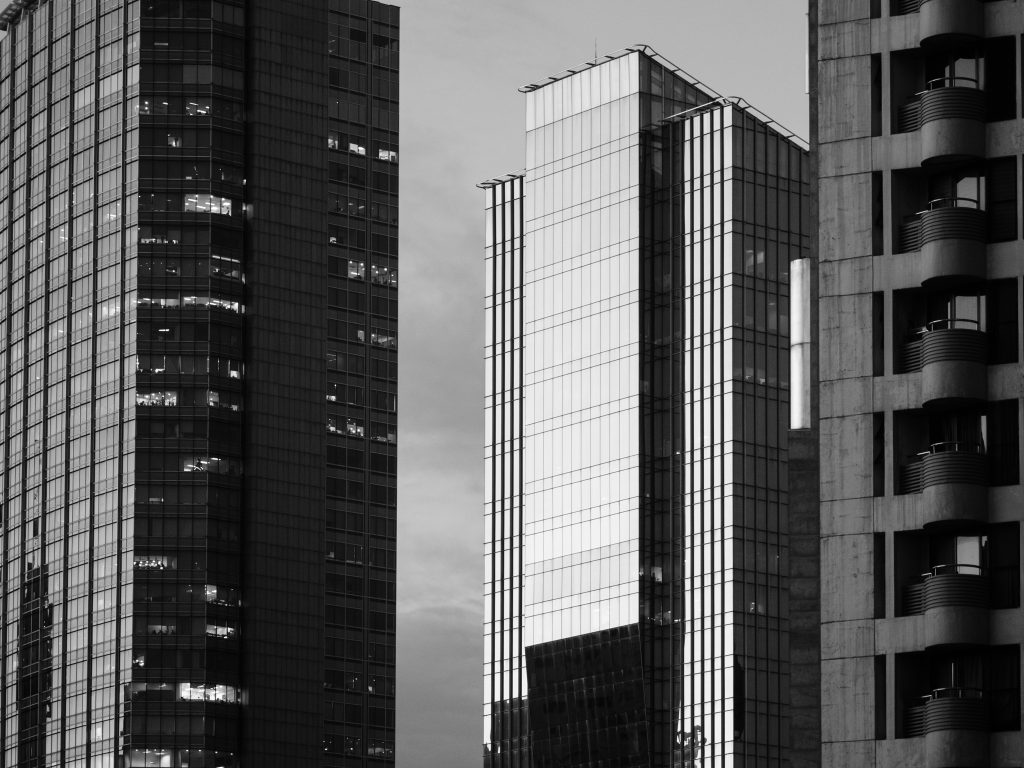 In one word – superb.
Most people purchase this lens to get some creamy bokeh. Compared to larger sensor cameras, m43 cameras aren't as good at isolating subjects from the background.
And this lens definitely delivers, in spades.
Out of focus areas are smooth and creamy, and there is a nice transition from sharp to creamy. A further look at the specs shows why this is – Olympus decided not to include any ASPH elements and added a 9 blade aperture, which helps in bokeh rendering.
This shows that the designers of this lens did not just focus on bokeh quantity, but on bokeh quality.
But, with that said, the first thing I actually noticed with this lens is its beautiful color rendition. It renders a bit cool, but the colors out of this thing are just lovely.
It was really designed to pair well with Olympus' JPEG engine, which is one of the best in the business.
Even when shooting black and white, this lens just sings. Tonality and detail is just fantastic. Pair it with the Olympus PEN-F (a camera that I think is the best black and white digital camera on the market right now), and you'll be blown away by the results.
Wide open, the Olympus 75mm is sharp. Stop down to f/2.8 and it becomes bitingly sharp, even across the frame.
This is why this lens earns its place in my bag. It's great for portraits, but stop it down a bit, and it's also great for 'scapes and details.
I find that it's a great walk around lens – paired with a wider lens, of course – for getting close to sunsets, and shooting little details off of buildings.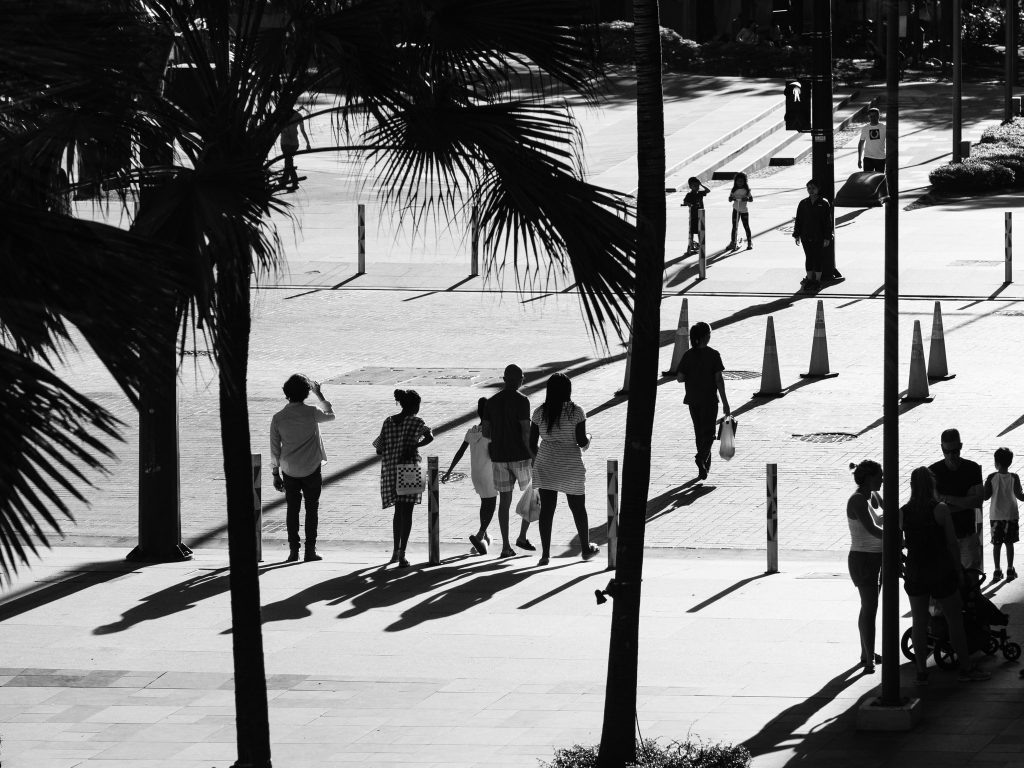 Is it a useful focal length?
This is one of the biggest questions with this lens. I debated this too, before picking it up. Sure, it's tiny, and small. But, I mean,I'd rather pick up a larger and heavier lens that I know I'd use vs a small and lightweight lens that will barely get any use, right?
But as weird as it is, I found myself loving this focal length. Sure, it's not what you pick if you want to walk around with just one lens. But as a pair to your favorite walk around prime? It's perfect.
It's not a great indoor lens, unless you have a really large home. Or are shooting an event. But outdoors, it just shines.
I always love flexibility. You probably already know that this is one of the best portrait lenses for m43. But it's so much more than that.
The trick to using this lens is – e.g. If I'm walking around, whether when traveling or just around my city – I mount this lens with the intent to shoot with it and only it for the next hour or so, then I start finding shots that I would not particularly see, or otherwise look for.
I find this to be a lot more fun, and leads to a lot of images I am happy with versus only bringing this lens "when I think I will need it".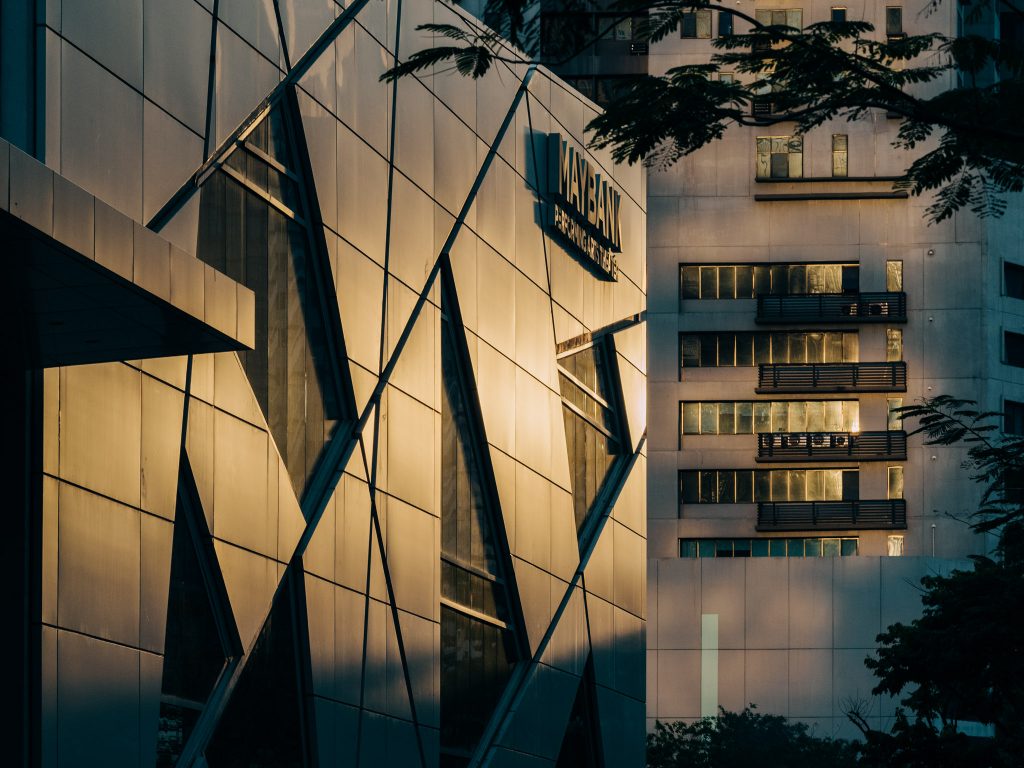 Conclusion
I'll stop short of calling it a masterpiece. If it were weather-sealed, maybe.
But it's a perfect fit for m43. And it's why I still keep it, and an m43 camera even though I mostly shoot non-m43 cameras now.
And, being a non-pro photographer, it definitely meets my main criteria for buying more gear: It's a lot of fun to use!
Bottom line is, it is a fantastic lens, even considering the price, and it will round out an m43 shooter's lens line-up very nicely OR as an addition to another system, like in my case.
If you're in the market for a micro-four thirds telephoto prime, you cannot go wrong with this lens.
If you're looking for the ultimate m43 portrait line-up, you an actually get this lens in a special edition "portrait bundle" with the Olympus 45mm f/1.8. As a "bonus", Olympus will throw-on the hoods for both lenses 😉 which should've been included in the first place, but hey, that's just how they do things, unfortunately.
Alternatives
With a 112mm equivalent focal length on m43, this is the closest competitor to the Olympus 75mm f/1.8.
It's very slightly smaller, and very slightly lighter. It's also made of metal, but it does have a large rubberized focus ring. One big advantage is that the Sigma has a rubber seal on the lens mount, and is rated as dust and splash proof.
Unlike the Olympus, the Sigma also comes with a hood included in the box. It's not as nice as the metal one of the Olympus, but at least it's not a separate purchase.
Another advantage of the Sigma is a slightly higher magnification, because it focuses much closer than the Olympus (84cm vs 50cm MFD).
The biggest difference is of course the field of view. The Sigma will be slightly be more flexible for indoor use, but I personally find it to still be a bit too long. For indoors, you're better off looking at the fast 45mm options from Olympus, or the 42.5mm options from Panasonic.
In terms of ability to separate the subject from the background, they are actually about the same. Although the Olympus is longer, the Sigma has a faster aperture. The Olympus will still have a slight advantage, but you'd need to do side-by-side comparisons to really see it. In real world use, subject separation is a wash and I wouldn't make my choice based on that.
Personally, I much prefer the Olympus, because for my style of shooting, the longer FL is a lot more useful in non-portrait situations. Even for full body portraits, I prefer the way the Olympus renders – although you will need to stand much farther back from your subject. Much farther than your typical portrait distances.
If you plan to only do portraits however, the Sigma is probably the better choice. If you don't fancy shooting 'scapes and urban details, then you won't find much use for the extra reach of the Olympus. And you'll find the shorter FL of the Sigma to be more flexible indoors.
This one is a bit more of an apples vs oranges comparison. But given it's relatively small dimensions, the Panasonic 35-100mm f/2.8 OIS is worth a consideration for some.
As is usual in prime vs zoom questions, the biggest consideration here is the flexibility of the zoom vs the bright aperture of the prime.
A lot of this will go down to personal preference and shooting style.
Personally, I again prefer the Olympus here, because the brighter aperture (more than 1 stop of light advantage for the Olympus) allows for more flexibility when in low light and it's also great for capturing my kid running around, because I can maintain higher shutter speeds.
It's hard to argue with the flexibility of a zoom, especially if you're used to shooting with zooms. But with the way I shoot, I found that in most circumstances, I could get away with zooming with my feet while using the Olympus.
Not to mention, despite the diminutive size of the Panasonic, the Olympus is still smaller, and lighter, and easier to keep in a bag.
Other than the obvious zoom advantage, other pluses for the Panasonic is the addition of weather sealing gaskets in many points of the lens as well as the presence of optical image stabilization (OIS).
Generally, in-lens OIS is better than in-body image stabilization (IBIS) at telephoto focal lengths, and if used with a supported Panasonic camera, you can take advantage of Panasonic's dual IS system, which uses both OIS and IBIS to give you extra stabilization.
So, here it's a question of whether you want the small size and the bright f/1.8 of the Olympus or the flexibility of the 35-100mm zoom and the IBIS.
One other thing you can do that could give you the best of both worlds is to get the Olympus 75mm and pair that with the absolutely tiny Panasonic 35-100mm f/4-f/5.6 compact tele-zoom.
Special Olympus portrait kit:
Just a quick PSA a well – if you're looking to build a portrait kit for micro-four thirds and don't want to drop the $$$$ on the Panasonic Nocticron or the Olympus f/1.2 prime lenses, then you should seriously take a look at the Olympus Portrait Lens kit where they bundle the Olympus 45mm f/1.8 and the Olympus 75mm f/1.8 AND all the lens hoods (which are normally sold separately if you purchase each lens separately.
More sample images: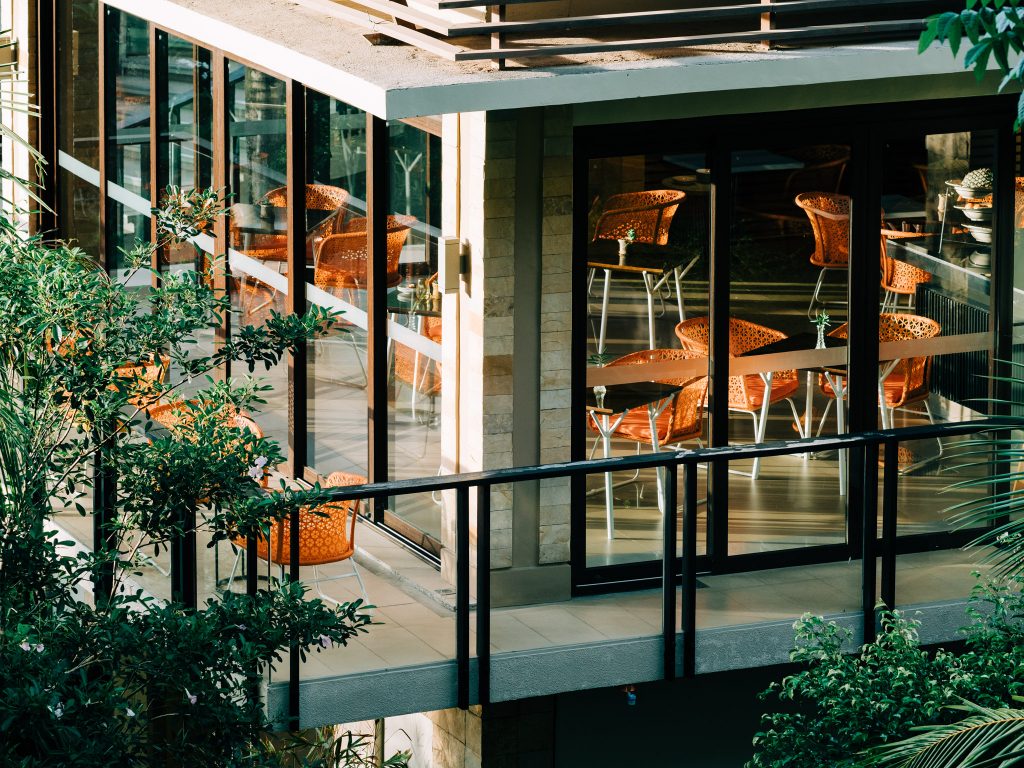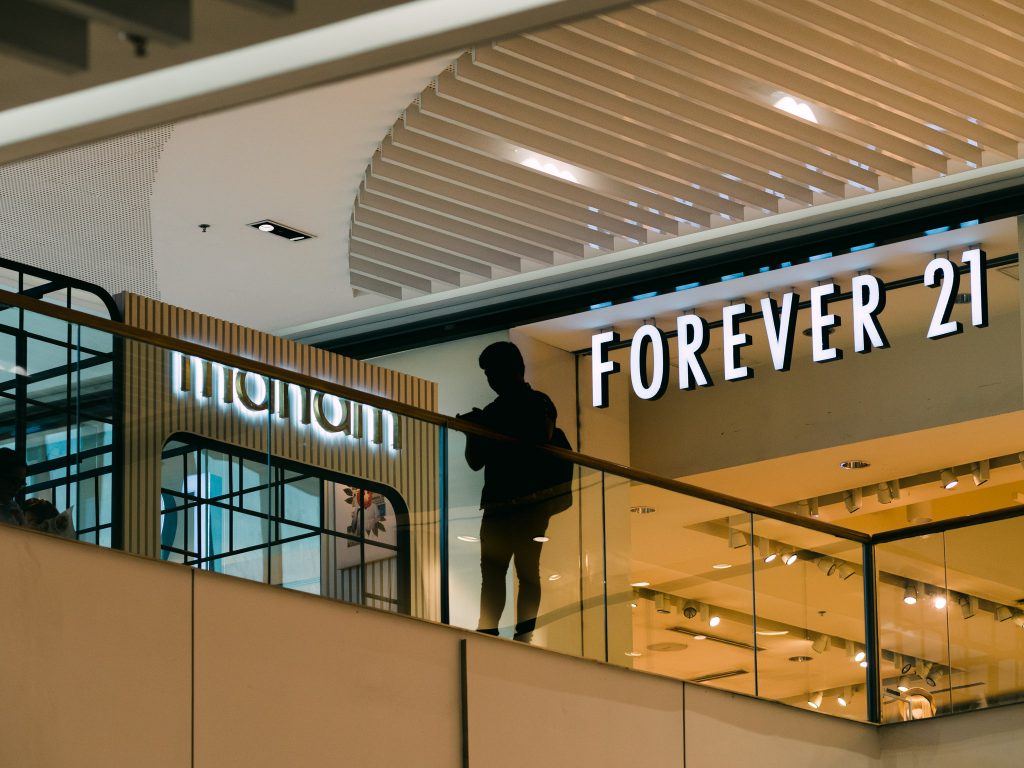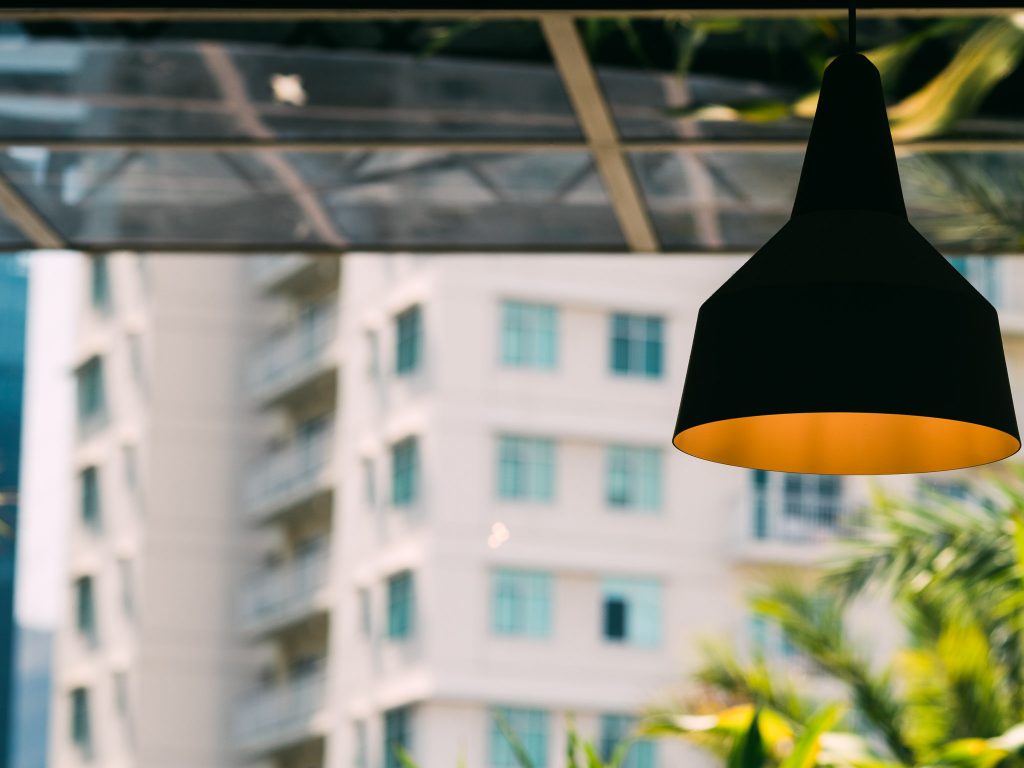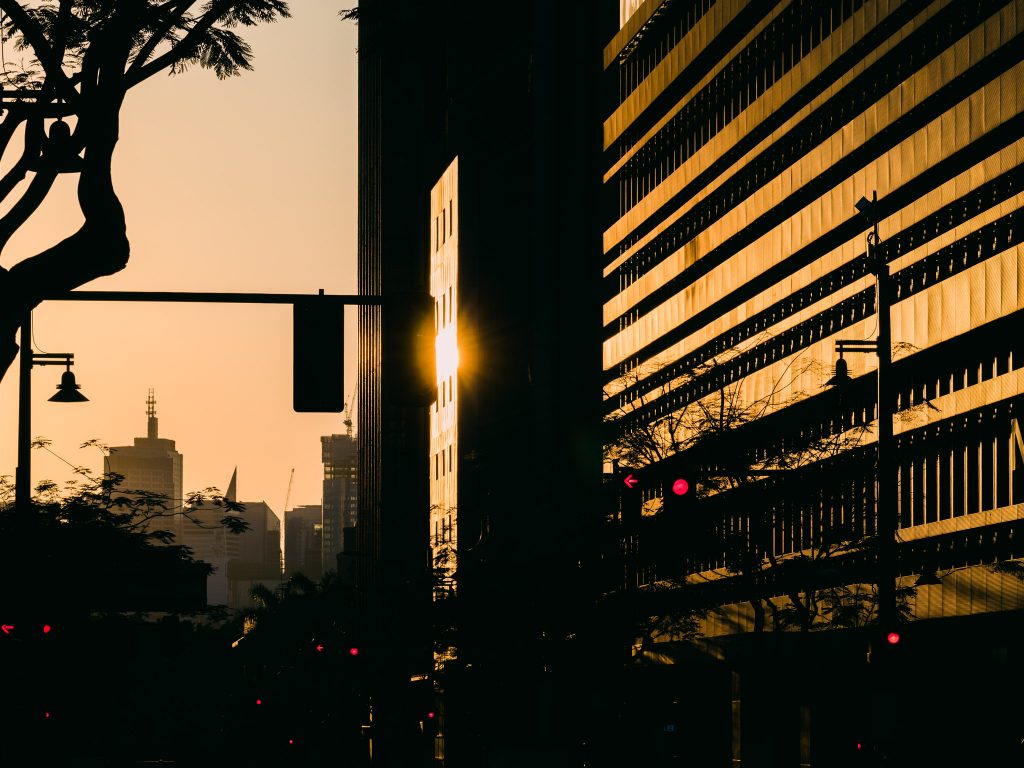 CompactShooter.com is a participant in the Amazon Services LLC Associates Program, an affiliate advertising program designed to provide a means for sites to earn advertising fees by advertising and linking to Amazon.com. This means that we get a small commission on products sold through affiliate links at no extra cost to you.